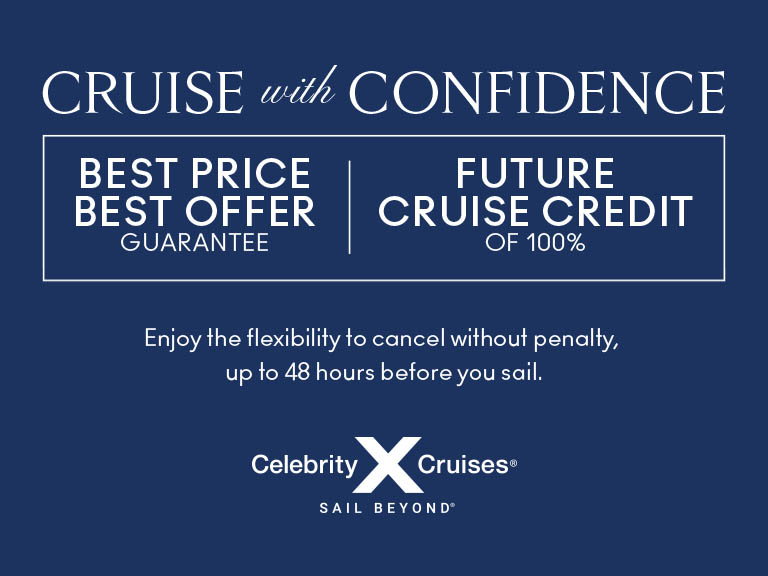 Cancel up to 48 Hours Before you Sail
To give you more peace of mind in planning, we've extended Cruise with Confidence. Simply book your holiday by 31 March 2022 and we've got you covered with the assurance you need to plan the unforgettable holiday you have been looking forward to.
You have up to 48 hours before you sail to cancel and receive 100% Future Cruise Credit to use.
We have updated the FCC redeem and sail by date. All FCCs (new and existing) from Cruise with Confidence and Global Suspension must be redeemed and sailed by 31 December, 2022 or within one year from the original sailing date, whichever is later.